BRIEF
Create a visual concept and packaging for japanese senbei cookies and green tea for a swedish market
We created the brand SAIKAI, meaning "until next time". The cookie box serves as protection for the cookies as well as a serving tray. The packaging is also great entertainment for restless hands! The pattern is inspired by nature - mountains, petals drifting in the wind, rivers flowing through fields. The prototypes are cut and constructed by hand.
Collaboration with Hanna Simu, Alma Lindström and Maja Ahlund
Exhibited at TOKYO PACK (Tokyo International Packaging Exhibition) 2016
Featured on Behance (Graphic Design + Illustrator project category) 
Featured on The Dieline, Packaging of the World and From Up North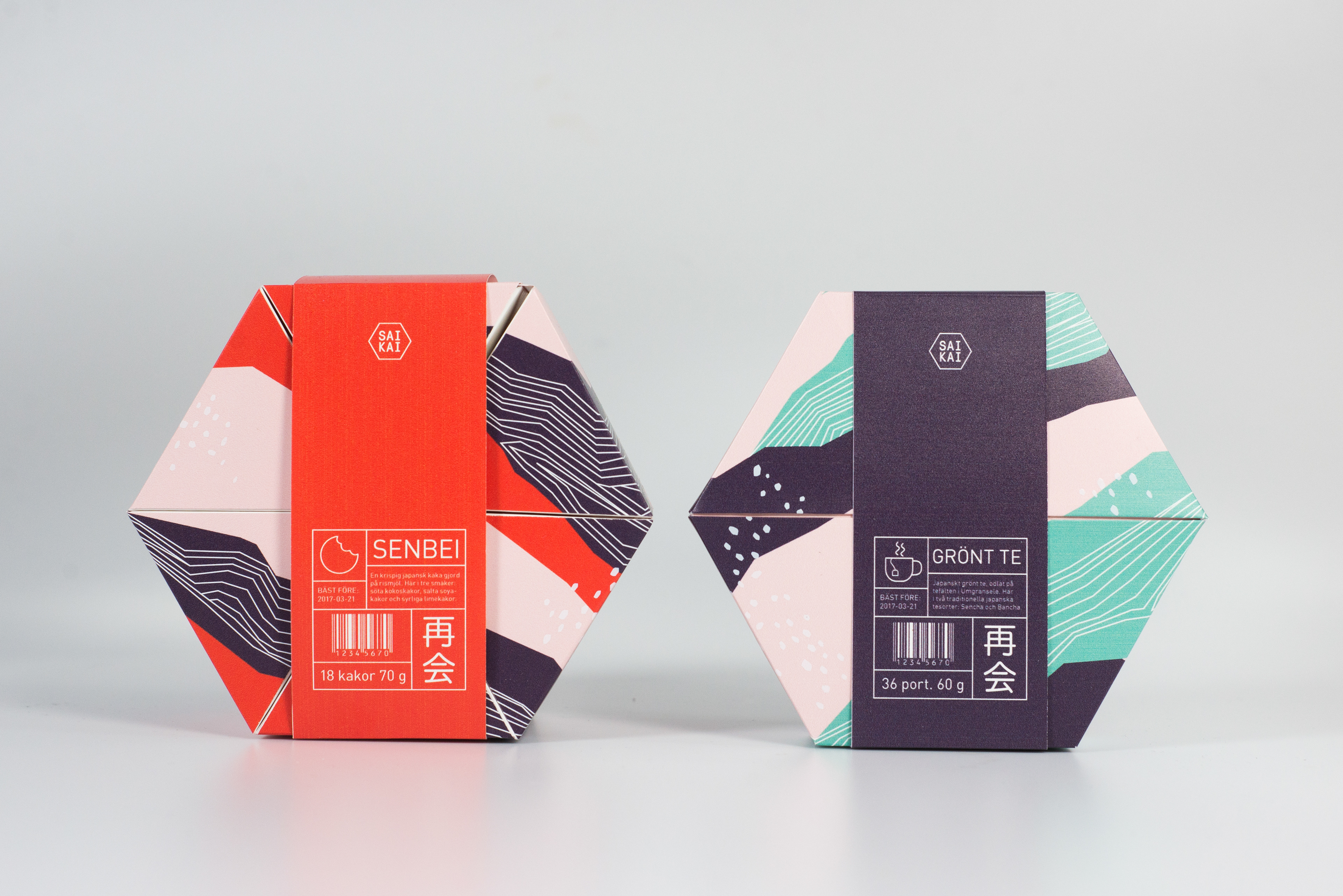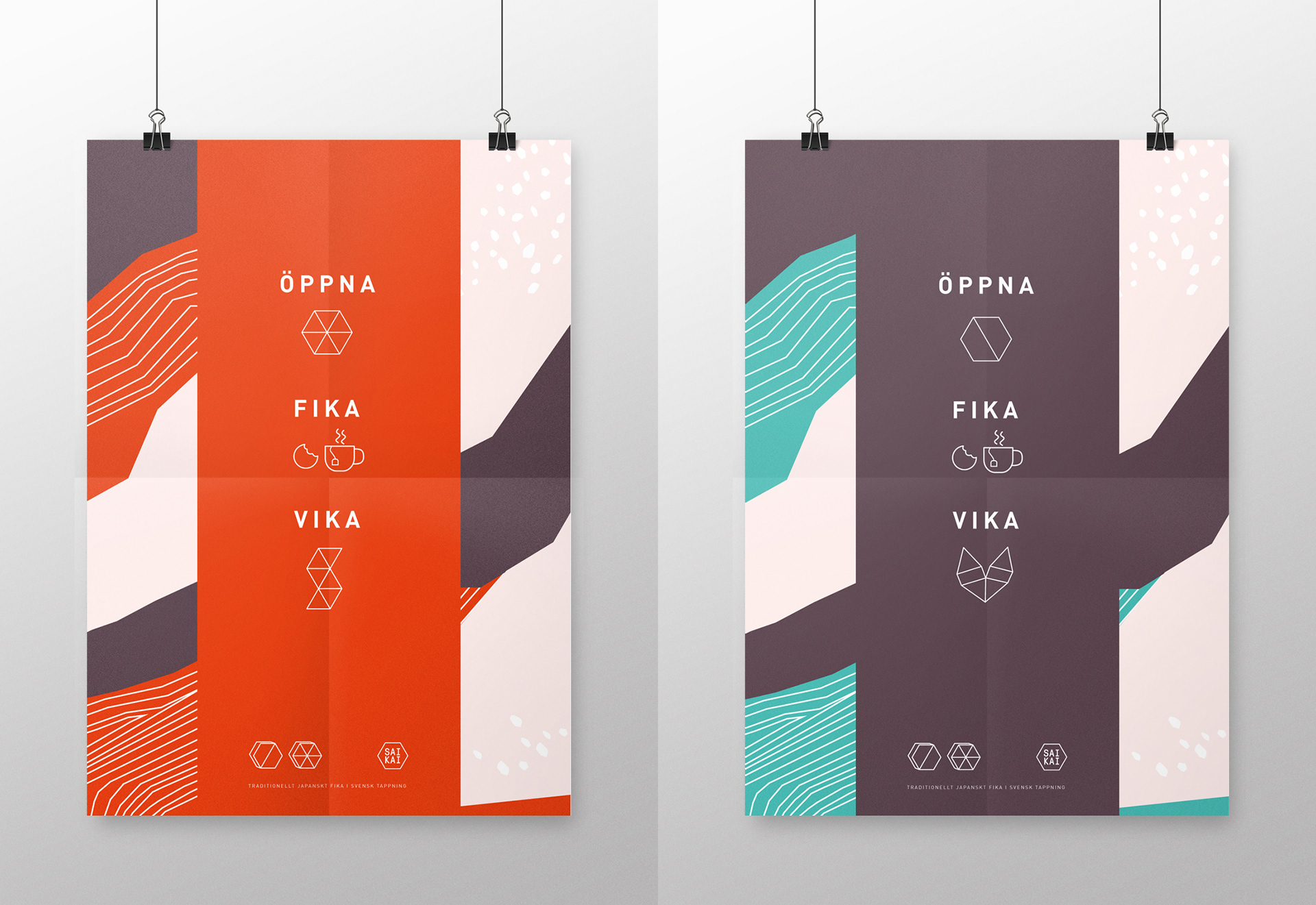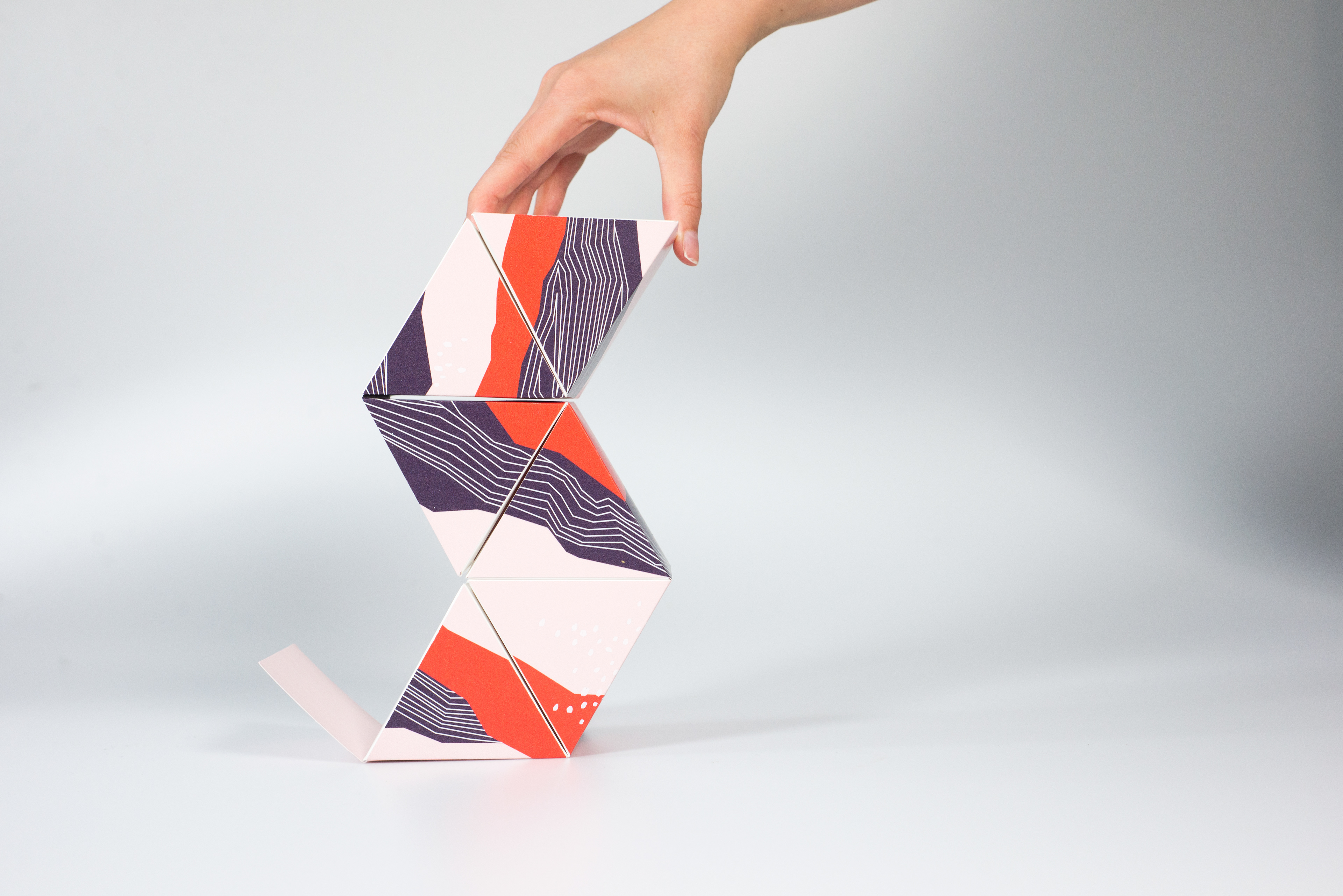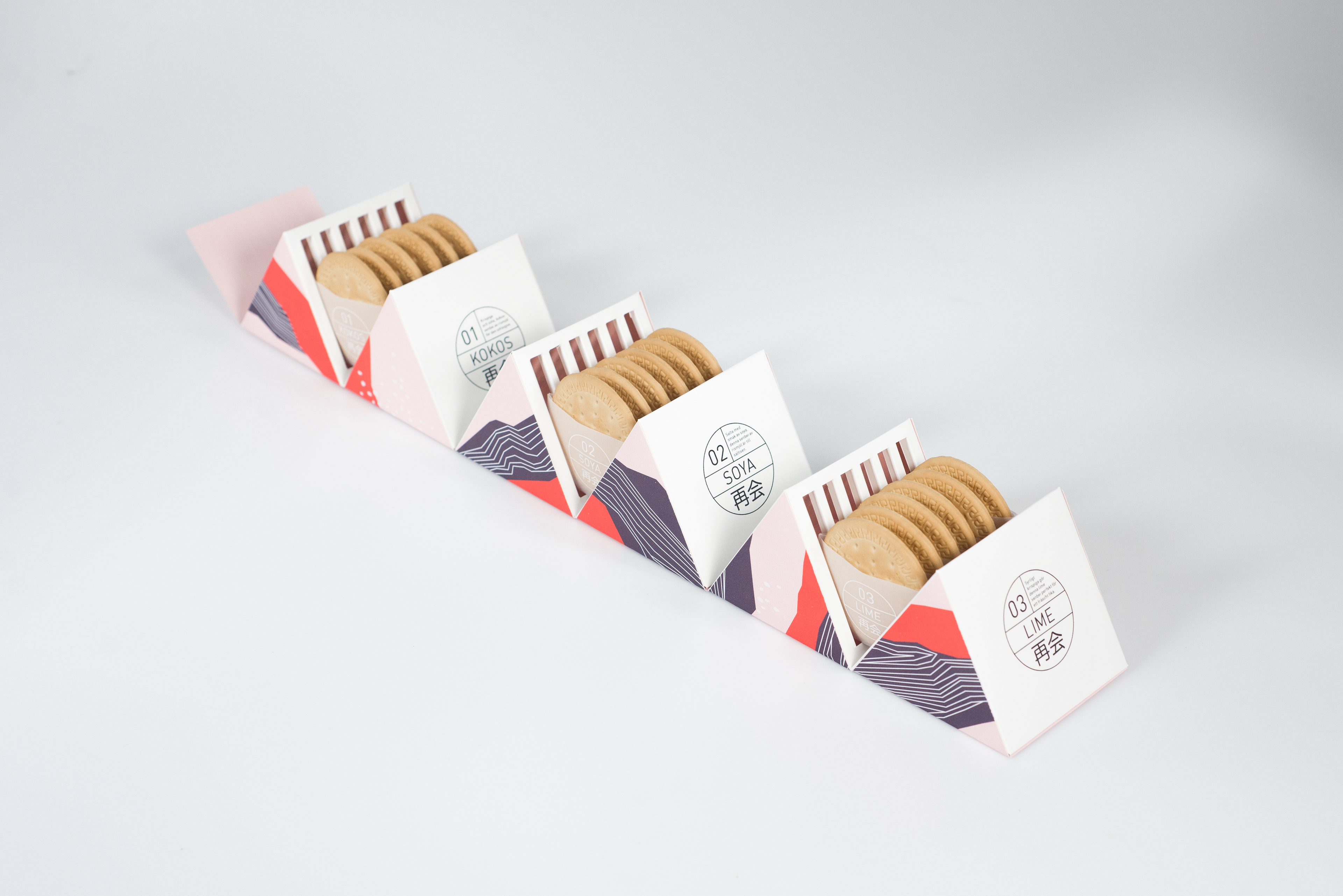 "You won't be able to stop playing with this 
clever cookie packaging concept"